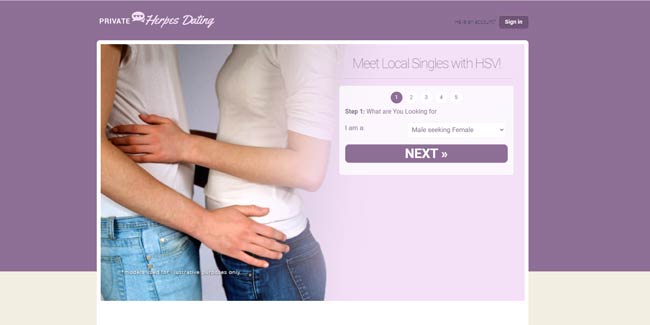 It sounds so strange to say that one picture can determine whether you find your soulmate or not. Or whether you find someone at all. However, that's the world we're living in. Your profile picture on a dating site is the most important factor of your profile. Let us be clear about what's being asked of you here. You need to select just one photo to represent everything you are and everything you want to be. And that's not all, other people must find that photo appealing in order to start talking to you. Things were not like this in the past. We used to meet people face-to-face with a lot of other factors influencing who we were going to date. After all of this, you might think that this process is rather daunting and difficult. Don't worry, Herpes Dating Expert is here to help you!
The first piece of advice we have for you is to steer clear of major dating sites. They're simply not the right choice when it comes to Herpes dating. This is why we have the list of Best Herpes Dating Sites. Almost all of them are free to join including the most popular one, Private Herpes Dating. With that out of the way, it's time to really dig in. There are two questions you should answer before starting the selection process. What are you trying to get out of this dating experience? And what kind of image is trying to present to the world? The answers will help you narrow down the selection of images and determine what kind of atmosphere you're trying to achieve. 
The most important element of a profile picture on a Herpes Dating Site is your smile. It doesn't matter if it's big or small, what matter is that it's there. Try to avoid using selfies as the front camera of your phone is of inferior quality when compared to the main one. It also distorts the perspective and makes images feel unnatural. It goes without saying that you should not use filters or photoshop on your photos. You can experiment with other photos but your profile picture should feel natural and not fake. Also, it's imperative that you use a recent photo of yourself. Just to clarify, makeup is okay and sometimes preferable. The same goes for both men and women. Just don't overdo it.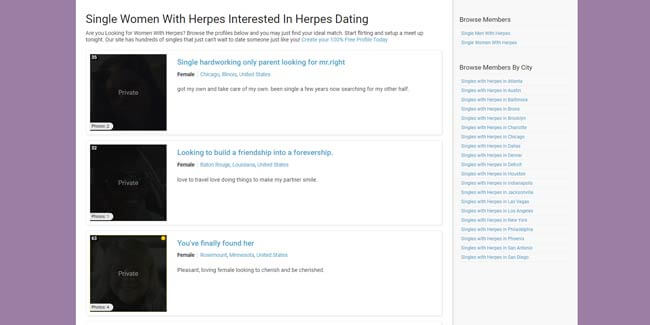 You also should not use photos with other people especially those of the opposite sex. The people want to see you and not someone else. Use natural lighting and take your pictures during the day, either outside or in the comfort of your own home. That way, you will avoid the use of flash that makes us look older. It's totally okay to change your profile picture from time to time. Do not be afraid to experiment until you find a good one. The truth is that there's no single, perfect profile picture. Some people will find certain pictures perfect while others won't like them one bit. Keep a positive attitude and good things will happen.