We are all about herpes dating on this website, putting it into the right context and helping people who have been diagnosed with genital herpes realize that their dating days are not over and that they will not miss out on love because of their condition. Today, we will be looking into the best ways to tell your partner that you have genital herpes and that this is the reality they need to be aware of.
Before anything else, we would like to say it loud and clear that hiding your condition and keeping it a secret is just wrong. There are no two ways about it. Sure, one in six people has herpes and who knows, maybe your partner has it too, but that is no reason to ever try and hide the truth.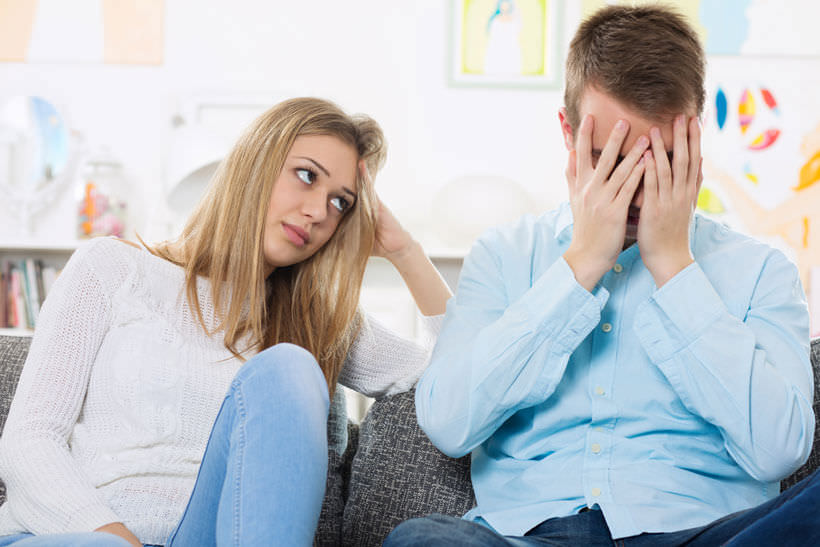 Just imagine if the tables were turned and you were dating someone who finds out they have herpes or who knows for a long time they have herpes. You would want them to tell you, right? Okay, now that we know you should tell your partner you have herpes, we need to figure out how to do it.
In order to do so, we need to first consider the state of your relationship. For example, if you met on one of the various reputable herpes dating websites, they probably won't have a problem with that. If your relationship is still young but things are looking like they might end up in the bedroom, this will require a different approach. If you just found out and you have been with someone for a long time, the talk will be a whole different animal.
What you should always do first is find out as much as you can about herpes, either on WebMD or elsewhere. You need to be able to answer their questions and, in case they start to panic, explain to them that it is nothing too dramatic and that millions of people live with the condition without even knowing it.
You should also pick the right moment. If it is a young but heated relationship, this may be more difficult, but it is still crucial that you tell them before sex. We all know how hard it is to push the brakes at such a moment. If you and your partner have been together for some time and you already have an established relationship, you will find the perfect moment more easily. Make sure they are not burdened with any other worries and then break the news to them.
One of the most important things to remember is that herpes is not a life-threatening condition and you should explain everything in as much detail as possible when breaking the news. This is where learning about HSV will come in handy. You will let them know how your lives will change and what you will have to do to avoid transmitting the infection to them.
If you and your partner have been in a relationship for a while and you have had unprotected sex, there is a good chance that they also have HSV and they should get tested as soon as possible. If it turns out they have herpes too, you might encounter some hostility but you should be able to explain to them that you hadn't known yourself.
In fact, they might be very negative about the whole thing no matter how it happens or how well you prepare. That is just the human nature. No one likes to hear that they might have a condition that cannot be cured, no matter what the symptoms or the possible complications might be. It is important that you understand their point of view and try to address the subject matter in the right way.
You are in it together and you should always keep in mind that herpes dating is not that uncommon and that millions of people worldwide lead normal lives despite the condition.